Microsoft Scam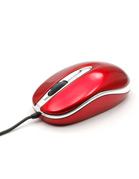 You get a call from someone claiming to be from Microsoft (or somewhere similiar) offering you computer support. They may take you through a number of steps and will begin highlighting many problems that your PC or laptop has. They usually then say that your computer has been infected and they can help you solve the problem.
Some scammers will ask you to give them remote access to your PC or laptop and will then use that access to harness your personal data. Others will ask you to download malware that will do the task for you. A more straightforward scam is to simply ask for money in return for a lifetime of 'protection' from the malware they pretend is on your machine.
Protect yourself
Hang up, this is a scam.
Remember, no legitimate company will ever call you in this way; they have no access to your PC or laptop and know nothing about your computer set-up.
Do not let anyone guide you to a certain webpage, download software or instruct you to change a setting on your PC or laptop.
Do not provide any personal information and never give your credit card or bank details to anyone you don't know.
Caught by this scam?
Report it online at Action Fraud or telephone 0300 123 2040.
×
Please register or sign in
To submit a review online, add a Member to your favourites or access this part of the website, you must register or sign in.
Please be assured that your details will never be shared