Loan Sharks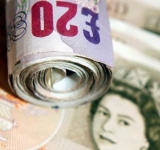 Loan sharks are illegal moneylenders who often charge very high interest rates.
Click on the link below for advice on how to check if a company is licensed and how to report one that isn't.
If you spot a loan shark, or have borrowed money from one, you can report them anonymously.
×
Please register or sign in
To submit a review online, add a Member to your favourites or access this part of the website, you must register or sign in.
Please be assured that your details will never be shared