Neighbourhood Watch
Neighbourhood Watch is one of the largest and most successful crime prevention initiatives. It is a method of developing close liaison between households in a neighbourhood, the local police and the local authority. The aim is to help people protect themselves and their properties, to reduce the fear of crime and improve their local environment by:
Improved home security
Greater vigilance
Fostering a community spirit
It has been proven that areas that operate a Neighbourhood Watch Scheme are less likely to be targeted by crime, rogue traders and distraction burglars. There are many advantages to be gained from being part of a Neighbourhood Watch scheme, including a sense of greater contentment and security amongst participants and a feeling of being involved in the community - bringing back the community spirit and giving you peace of mind.
To find your local Neighbourhood Watch Scheme, click on the link below. Enter your postcode on the main page that is displayed and search:-
---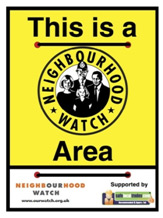 Safe Local Services, covering the PE Postcode area, has worked with many local neighbourhood watch groups over the years and have provided free talks on the dangers of Doorstep Callers.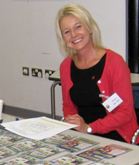 We have also sponsored Neighbourhood Watch lamp-post signs and are happy to consider any further applications.
Eileen Le Voi, owner of Safe Local Services, is also on the board of the Peterborough Neighbourhood Watch scheme.
If you would like a free talk to your group, please click here
If you live in the PE Postcode area and would like to enquire about obtaining free Neighbourhood Watch lamp-post signs, please email eileen@SafeLocalServices.com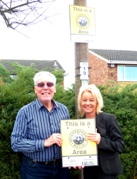 ---
Useful links:-
Cambs NHW:
Peterborough Neighbourhood Watch
Lincs NHW:
Lincs Farm & Country Business Watch
Click here for other Useful Local Links
×
Please register or sign in
To submit a review online, add a Member to your favourites or access this part of the website, you must register or sign in.
Please be assured that your details will never be shared